Study Hall
Selected Faculty Scholarship
Meaningful scholarship does more than just recite and regurgitate. It charts new terrain, probing topics that have an important effect on our own lives, our communities, and the world at large. From concerns about the growing use of artificial intelligence and the underproduction of new housing to data access inequities in criminal defense investigations and the impact of copyright rulings on software innovation, Berkeley Law faculty members continue to push the envelope and provide vital insights. Here are a baker's dozen of our professors' recent works.
Influential, Inspiring, Instrumental
Berkeley Law's powerhouse faculty ranks sixth nationally in scholarly impact, according to the latest version of a study that tracks citations as a measure of professors' influence.
Also, in a recent survey of U.S. News & World Report voters conducted as part of the same study, a whopping 15 Berkeley Law professors were rated among the top 15 scholars in their fields between 2016 and 2020. They include Dean Erwin Chemerinsky — the most-cited law professor in the nation and third on the list of most impactful law professors — and Orin Kerr, who ranks No. 1 in criminal law and procedure and fifth on the most impactful list.
"It's wonderful to see Berkeley Law professors at the top of so many fields," Chemerinsky says, adding that it "reflects our having a tremendously prolific and influential faculty."
Top 50 Law Faculties for Scholarly Impact
#6
Berkeley Law
Most Impactful Law Professors
Most-Cited Law Faculty in the U.S.
Erwin Chemerinsky
Most-Cited
Tax Faculty
Alan Auerbach
Most-Cited Critical Theories of Law Faculty
Ian Haney López
Most-Cited Constitutional Law Faculty
Erwin Chemerinsky
Most-Cited Law & Economics Faculty
Robert Cooter
Most-Cited Intellectual Property Faculty
Most-Cited Immigration Faculty
Jennifer M. Chacón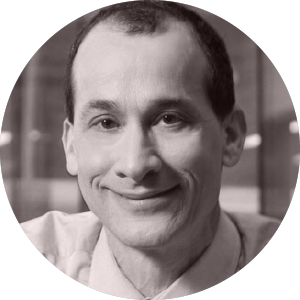 Most-Cited Law & Technology Faculty
Paul Schwartz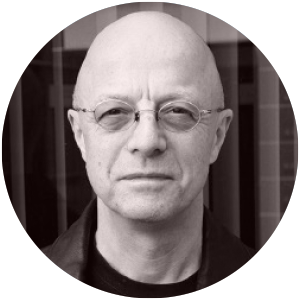 Most-Cited Legal History Faculty
Christopher Tomlins
Most-Cited Criminal Law & Procedure Faculty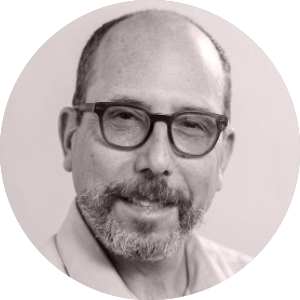 Most-Cited Law & Social Science Faculty
Most-Cited Corporate & Securities Regulation Faculty
Steven Davidoff Solomon
ALL-STAR CAST:
(from left) Abbye Atkinson, Laurel E. Fletcher, Orin Kerr, Katerina Linos, Jeffrey Selbin, Elisabeth Semel, and Steven Davidoff Solomon.
ALL-STAR CAST:
Abbye Atkinson, Laurel E. Fletcher, Orin Kerr, Katerina Linos, Jeffrey Selbin, Elisabeth Semel, and Steven Davidoff Solomon.
Seven Up: The New Faculty Chairs
S
even Berkeley Law professors were recently awarded faculty chairs, recognizing their contributions to scholarship and legal education.
"A chaired position is the highest honor a university can bestow on a faculty member," Dean Erwin Chemerinsky says. "These professors embody the very best of academia and of Berkeley Law: They are terrific teachers, superb scholars, and wonderful colleagues."
The professors — Abbye Atkinson, Laurel E. Fletcher, Orin Kerr, Katerina Linos, Jeffrey Selbin, Elisabeth Semel, and Steven Davidoff Solomon — reflect the faculty's depth and breadth. With expertise ranging from international law and human rights to the intricacies and pitfalls of corporate and consumer law, their impact is felt across the academic and policy landscape, from top law reviews to the halls of power in Washington, D.C., Sacramento, and beyond.
Semel, Selbin, and Fletcher — directors of the Death Penalty Clinic, Policy Advocacy Clinic, and International Human Rights Law Clinic, respectively — are Berkeley Law's first clinical faculty to receive chairs. The honor is part of a larger effort to guarantee clinical and teaching faculty a similar level of the employment security enjoyed by their tenure-track colleagues, and to recognize their influence on students, the school, and the outside world.
"I think it signals that the university values the special contributions of our law school clinics to the teaching, service, and research mission of Berkeley," Selbin says.
Linos focuses on international employment and migration law. She is co-faculty director of the school's Miller Institute for Global Challenges and the Law and host of the new "Borderlines" podcast, which explores global problems in a world fragmented by national borders.
Atkinson studies how credit and debt operate in marginalized communities, with an emphasis on the imbalance between obligation and opportunity that credit and debt represent. She teaches Contracts, Poverty Law, and a seminar on Debt, Discrimination, and Inequality.
Solomon is one of the nation's most prominent corporate law experts, and his articles consistently make Corporate Practice Commentator's annual poll of the field's best papers. He's also been a regular New York Times contributor on corporate law trends, and is a faculty co-director of the Berkeley Center for Law and Business.
Kerr, a renowned scholar of computer crime, criminal procedure, and criminal law, was voted the nation's fifth most-influential law professor and ranked the second most-cited legal academic born after 1970. He has more than 100,000 Twitter followers and is a faculty co-director of the Berkeley Center for Law & Technology.
"It is such a privilege to be on this faculty," Atkinson says. "I learn so much each day from my colleagues and from our students. Berkeley Law is a special place in which to exist, so to receive this chair on top of just getting to be and grow here every day feels like an embarrassment of riches."
— Gwyneth K. Shaw